Two writers I like: Caroline Adderson and Jean Thompson. Could it be a coincidence that their book covers are so similar?
The Humanity Project was published by Plume (an imprint of Penguin) in 2014.
The Sky is Falling was published by Thomas Allen in 2010.
What's it all mean? Nothing, probably. Just a coincidence. For those who believe in coincidence!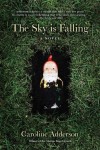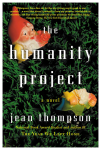 Back to Posts